BAD Top Picks- Putty Products from ELF Cosmetics
2022, Active Ingredients, Anti-ageing, Antioxidant, Beauty, Beauty Guru, blog, Bloggers, Body Drip, bronze, bronzer, Curling, Curls, Drunk Elephant, Dry shampoo, Eye Looks, Eyeliner, Eyeshadow, Fashion, Fermented Ingredients, glow, Glow Recipe, Hair, Haircare, Hairstyle, Heating Tools, Huda Beauty, Influencers, K-Beauty, Korean Beauty, Korean Skincare, Makeup Looks, Nail, Nail Color, Nail Polish, Nail Varnish, Palette, Serum, Serum Kit, Siren Eye, Skin, Skincare, The Ordinary, tigi, Trending, Vitamin A

28 Oct, 2022
Putty Blush
This blush professes to have a smooth, lightweight equation that melts into the skin. It ought to be exceptionally pigmented, yet smooth for a characteristic shine. You also have the option to apply it or more or less, the pigmentation is great hence indicating great buildability; the consistency is of a cream to semi-matte powder finish. These are perfect for when you're traveling as well

You can apply this blush with your fingers or a brush. I for one like texture brushes with cream items, ELF Cosmetics also has a Putty Blush Brush- which was officially released along with the blush range itself, which is likewise perfect! Our top favorite shades are Tahiti and Turks and Caicos- available at www.brandsatdoor.com 
Putty Primer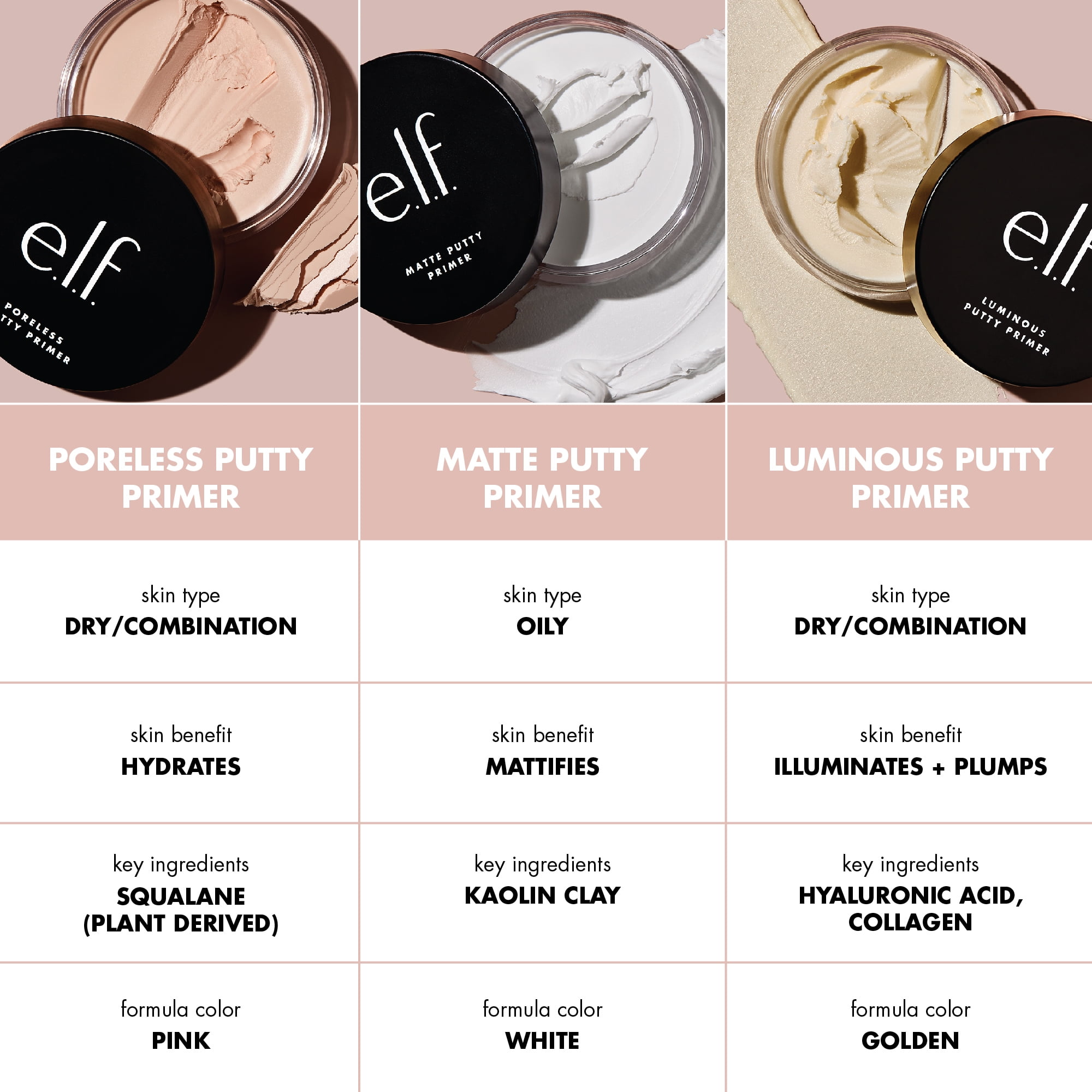 First off, the question which comes to anyone's mind when they're told about the ELF poreless putty primer is; 'Does it live up to the hype? The answer is YES! The TikTok and youtube trends for this primer are 100% justified because its a great product your vanity needs! This product comes in 3 different variations; Luminous, Matte and Poreless. Depending on your skin type you should choose the one which suits you best! 
The Poreless Putty Primer contains squalane to elevate skin hydration. However, beyond that, the attention truly isn't on skincare-like advantages. For a drugstore item, it's great to see it's free from phthalates and parabens. But it's important to know that it does contain silicone, which is fine for most skin types and gives the item its satiny feel. The application can be done through or a brush or even with your fingers, what it did definitely do was go on smoothly and also filled the
 pores, giving an illusion of almost poreless skin along with slightly blurring fine lines around my mouth. Safe to say my foundation went on like butter, and this product acted as a great base for my makeup!