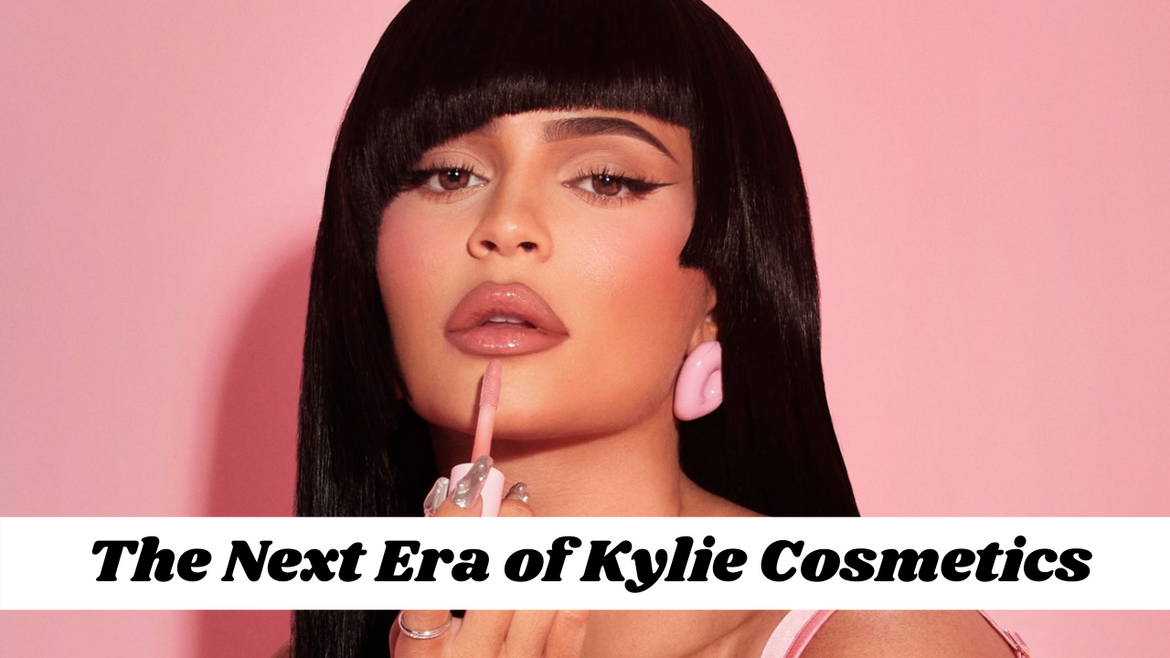 The Next Era of Kylie Cosmetics – What Is It All About?
2022, Active Ingredients, Anti-ageing, Antioxidant, Beauty, Beauty Guru, blog, Bloggers, Body Drip, bronze, bronzer, Curling, Curls, Drunk Elephant, Dry shampoo, Eye Looks, Eyeliner, Eyeshadow, Fashion, Fermented Ingredients, glow, Glow Recipe, Hair, Haircare, Hairstyle, Heating Tools, Huda Beauty, Influencers, K-Beauty, Korean Beauty, Korean Skincare, Makeup Looks, Nail, Nail Color, Nail Polish, Nail Varnish, Palette, Serum, Serum Kit, Siren Eye, Skin, Skincare, The Ordinary, tigi, Trending, Vitamin A

02 Aug, 2021
Back in May 2021, all the posts from Kylie Cosmetics Instagram were deleted. The only post that remained was a picture of Kylie wearing all pink and with a cryptic caption 'something is coming'.  This revealed that something was going on with the brand. The website went under maintenance and all the leftover Kylie Cosmetics stock went on a huge sale at places like Ulta.
After the very mysterious Instagram post, Kylie revealed that she was relaunching the brand with new packaging and completely different formula's using 'clean ingredients'. After being on a hiatus for two months, Kylie Cosmetics is back in action and it's looking better than ever! The new website also houses products from Kylie Skin.
Vegan and clean beauty has been the new movement in the industry. More and more brands are focusing on using ingredients that are not only good for the kin, but also for the environment. The new formulas in Kylie Cosmetics will include 1600 potentially harmful ingredients, some of which include:
Parabens
Lead Acetate
Formaldehyde
Aluminum Salts
Phthalate
Mineral Oil
Animal oils
Gluten
In an interview, Kylie mentioned how proud she is of relaunching her brand and using new formulas that are vegan. She further said:
"Innovation has come far in the past few years. When creating this line, it was so important to me to commit to using clean ingredients across the board, but to never sacrifice performance. My new lip kit has eight hour wear and is so comfortable on the lips, and all my new formulas are amazing. I'm excited for everyone to try the new products."
The new branding and formulas are amazing, and we are excited to see how they are received among the beauty industry.